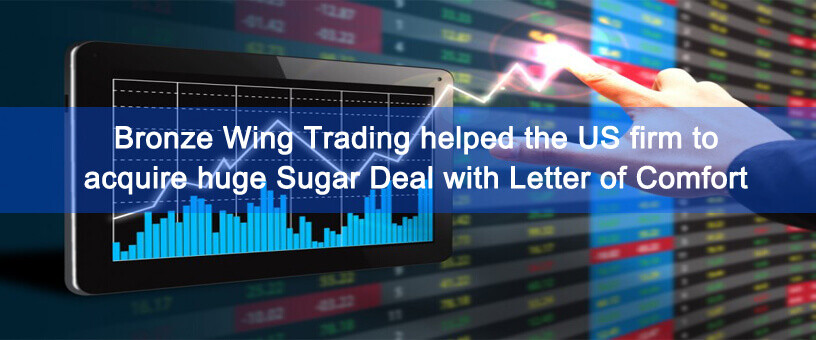 A US company got a contract to supply a large quantity of sugar to its buyers in Africa. So, the company discussed with a sugar supplier in Brazil and agreed on price structure, shipment, and other terms of the contract. On the other hand, the supplier asked the buyer to prove their financial strength to conclude this deal. But, the US firm did not have enough capital in its bank account to prove their financial status. Anyhow, they did not want to lose such a golden chance by which they can earn a good amount of profit. So, they decided that availing Letter of Comfort – BCL MT799 was the only solution for the US firm to acquire the sugar supply from their seller.
The Problem: Need Letter of Comfort To Prove Financial Worth
The buyer contacted many banks to avail Bank BCL. But nothing worked out well. Because almost all banks asked them to deposit a 100% cash margin against the BCL MT799 request. Since the company didn't have enough cash funds; they were left with no option on how to avail BCL MT799.
The Solution: Letter of Comfort From Bronze Wing
By good fortune, the US trader came across the Bank Comfort Letter video posted by us on YouTube. And then, they visited our website & felt satisfied with what they found on our website.
Further, the US firm submitted a copy of the "FCO" of sugar deal and other legal documents. And then, once all the formalities were completed, we processed their request with our bank to establish the BCL Transaction. After that, our bank issued the BCL via MT799 to the seller's bank to prove the buyer's financial ability to purchase sugar in bulk. Further, by this notification of MT799, the supplier assured of the financial means of the buyer and signed the SPA with the US firm.
As a result, the supplier provided valid Proof of Product (POP) of sugar to verify by US firm. In return, the buyer provided the LC MT700 to the seller. This LC also they've obtained from us. Finally, the buyer lifted the sugar quantity as per their signed SPA and supplied it to their buyers in Africa.
The Result: BCL MT799 Made The Sugar Deal Happen
The US-based sugar importer concluded their sugar deal by availing BCL MT799 from us. They were contented by our efficient and timely service.